Chimney Cleaning • Chimney Repair • Chimney Inspections
Long Island Chimney Cleaning, Chimney Repair, and Chimney Inspections by Always Affordable Chimney, Inc.
We are your source for complete residential and commercial chimney cleaning, repair & lining services on Long Island. Our staff is trained, experienced, friendly and fully qualified. We are focused to insure your fireplace and chimney are safe to use for many years to come.
When looking for the #1 Long Island Chimney Company you want to call Always Affordable Chimney, Inc.
Read more
Electrician with over 40 years experience serving Nassau, Suffolk & Queens.
We specialize in:
Service upgrades
alterations
troubleshooting
boiler wiring
commercial & residential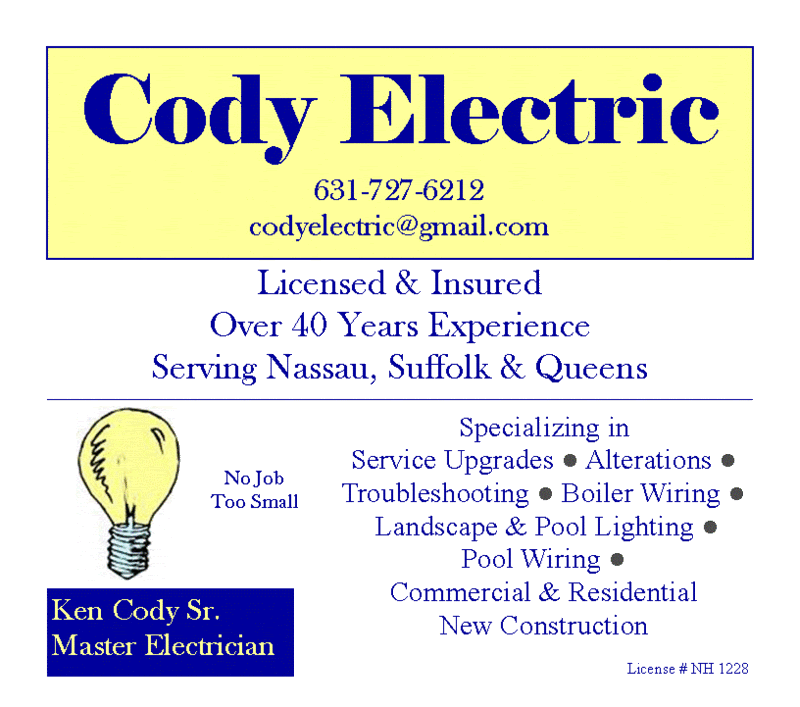 electric electrician electrical contractor light fan switch boiler wiring landscape lighting pool wiring new construction installation service upgrade commercial residential
Are you looking for a cleaning company on Long Island?
Pauliuch Cleaning Services
(516) 749-0523 (Leave Message)
Real Estate Offices
Doctor's Offices
Salons
Bars, Etc.
Very Affordable
Dusting
Vaccuming
Sweeping
Mopping
Bathrooms, etc
Daily
Weekly
Monthly
Dependable
Call To Set Up Appointment
Professional Painting and Wallpapering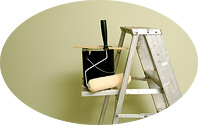 Interior/exterior.  Incomparable service and craftsmanship. Over 30 years experience.
"I love what I do and it shows". I take care of your house as though it was my own.
Many, many references and happy customers.
Call Tom at 516-286-7322.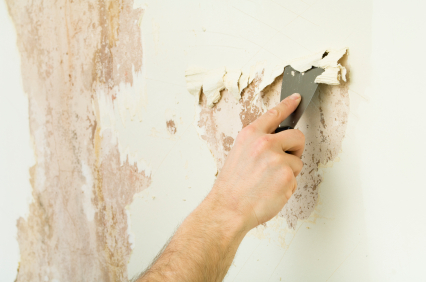 Im marcus, sole proprietor of Local Color Painting, expierienced in all forms of painting and pre painting needs. I specialize in decorative, distressed, and radical paint design. Kitchen cabinet refinishing. Licensed/Insured, references, neat and responsible.
631 371 1028.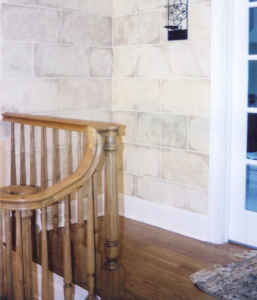 Premium Domain Names
Are you a business on Long Island that needs a website and looking for great Long Island domain names?
The best domain names are those that people can remember, because if your visitors can remember it, they are more likely to come back. Should you obtain a domain even before you are ready to use it? Even if you have to sit on that domain name for months before the project launches, register it, and get some kind of branding started by putting up a "coming soon" page. Not only does that eliminate the potential threat of cybersquatting, but it might give you a lead on the domain aging before the project launches.
Long Island domain names can build brand awareness, increase your search engine rankings and increase direct hits! You can even use your NYC domain name as a secondary website, casting a wider net online and driving traffic and qualified leads to your primary site. The most important decision for your business, or doing business in Long Island can be obtaining and setting up your Long Island website using a premier Long Island domain name.
Long Island Web Design and SEO Experts
Get your Long Island business a premium domain name to help you with your marketing efforts. Competition for domain names is higher than ever since the average price of domain names have decreased and each year millions more people get online for the first time! This virtual real estate is going fast, the longer you wait before buying your domain name, the more difficult it will be to make the changes later on down the line.
Visit Dnamez.com to view a list of all the domain names for sale.
Anneli Kaariainen, Ph.D., Pediatric Neuropsychologist
Pediatric neuropsychology is a specialty of psychology focused on learning and behavior in relationship to a child's brain. A pediatric neuropsychologist is a licensed psychologist with expertise in how learning and behavior are associated with the development of brain structures and systems. Formal testing of abilities (i.e. memory, language, attention, visual spatial) assesses brain functioning. A pediatric neuropsychologist conducts the evaluation, and is then responsible for interpreting the test results and making recommendations.
School psychological assessments differ from a pediatric neuropsychological evaluation in several significant ways. School assessments are usually performed to determine whether a child qualifies for special education programs. School assessments focus on achievement for academic success and typically do not diagnose learning or behavior disorders caused by altered brain function or development.
Children can be referred for a pediatric neuropsychological evaluation by any number of people, including primary care physicians, pediatricians, neurologists, child psychiatrists, psychologists, teachers, and other school officials. Furthermore, parents also self-refer as they often independently seek a pediatric neuropsychological evaluation for their child.
Typical issues that lead to someone seeking a pediatric neuropsychological evaluation for their child include: difficulties in learning (i.e. reading difficulties), behavior, socialization, attention, or problems with emotional regulation. These symptoms can be due to medical conditions such as brain injury, birth trauma, physical illness, or developmental problems.
A pediatric neuropsychological evaluation commonly assesses the following areas: IQ, school achievement, judgment, planning, decision making, attention, learning and memory, language, visual spatial and motor coordination, behavioral, and social-emotional functioning. In addition to the formal testing provided, detailed developmental history of the child is obtained from the parents. Information or behavioral rating scales are also obtained from the child's teacher (with consent from the parents) to obtain a more comprehensive understanding of the child's functioning in the academic setting.
Upon completion of the evaluation, the pediatric neuropsychologist provides recommendations on what type of treatment is necessary to correct any weaknesses or problems that surfaced during the evaluation. The results and recommendations of the pediatric neuropsychological evaluation will guide teachers, therapists and parents to better help the child achieve his or her maximum potential.
For more information visit:
Long Island Pediatric Neuropsychologist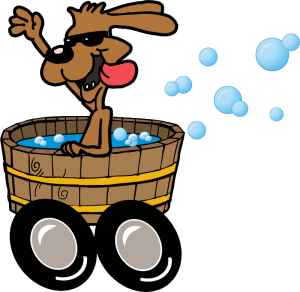 Mobile Pet Grooming…we come to you! Let us help provide the pet grooming services on Long Island that you need, and your pet desires. You want to look and feel great, and so do they!
Call us today.
Long Island mobile pet grooming.
The New York City Chamber of Commerce was formed to provide companies and individual service providers the value packed support and services they need to excel and thrive in New York City.
The New York City Chamber is dedicated to business services, support and developement. While we are all for local advocacy and policy, our chamber solely focuses on your business so that you can excel and grow and we let local chambers focus on advocacy, photo shoots and ribbon cuttings.
The New York City Chamber was founded by NYC Business veterans and leading professionals dedicated to providing you measurable results when becoming a NYC Chamber member. We mean business, and we will provide you will real solutions and services to help YOU with your bottom line…and that's the bottom line!
The New York City Chamber has experienced substantial membership growth even before the Pre Launch event took place, "which are signs of a great start"  stated Ginutis Sipas, who is a founding member and COO.
With membership comes privilege.
Benefits of membership include:
Online and Offline business developement services.
Marketing and Advertising services.
Website Design, hosting and developement services.
Mentorship Programs.
Information and professional resources to help you keep your business growing.
Referrals to and from current members and through listings in our online Membership Directory and community partners.
Business development and networking opportunities.
Expert advice and counsel with NYC Business professionals.
And most importantly a trusted 'family and friends' network where you can always turn to for expert advise and support.
In a recovering economy, nothing is more important than attracting new customers and retaining your current ones. Your company needs an in-depth understanding of its customers—who they are, what they've bought from you in the past, what they might need in the future—to build loyalty, get repeat sales, and appeal to a broader target market.
Members can take part in Co-sponsorship of events, event hosting, co-op advertising and saturation strategies to corner the NYC market.
To learn more about the New York City Chamber of Commerce please visit:
http://newyorkcitychamber.com/
Green Science Perfecting Plant Peel
Beyond glycolic peels—the Perfecting Plant Peel gives you the instant exfoliation and radiance benefits of a 30% glycolic peel but without the associated irritation.
Call Sue 516-433-1517 for more info or to reserve your appointment now!
Over 20 years experience! NY State Licensed Aesthetics.
SPECIAL OFFER 30% DC
Mon, Tue, Sat 9am~6pm
Wed, Thur, Fri 9am~7pm
Sun 10am~5pm
107 Newbridge Rd. Hicksville NY 11801
TEL: 516-433-1517