NYC Animal Care & Control have slated MANY wonderful dogs and cats for DEATH TOMORROW.
Rescues/fosters/adopters are DESPERATELY needed IMMEDIATELY!
These dogs range from 6 month old pups to 10 year old seniors. These cats range from 6 week old kittens to senior cats. Images of just a few are posted below. Please visit www.urgentdeathrowdogs.com or follow the Facebook links to learn more about how to help!
If you can help even one, PLEASE DO NOT DELAY. This is URGENT!
Time is of the essence — Contact a rescue to help pull your desired pet, FOLLOW THE LINKS BELOW.
These shelter's euthanize daily (as early as 6 am) and kill over 1000 dogs every October (YES, just during one month!). And we're not even counting the puppies, dogs, kittens and cats that are killed the rest of the year. The shelters are located in Manhattan, Brooklyn and Staten Island.
PLEASE consider saving a life! If you are not sure about adoption, PLEASE consider fostering, you provide the roof and all the love you can give, the rescue provides the rest.
If you are interested in saving a life, click on the links below – LOOK FOR the dog/cat you are interested in and CLICK ON THE PIC and there you will find thread of comments where you can ask questions and get the information you need to SAVE A LIFE. There are plenty of people to help walk you through the process, but you must take the first step.
Since the lists are publicized late in the day and we only have until the following morning, the BEST WAY TO SAVE A LIFE would be to CONTACT a RESCUE so they may pull that animal for you before he/she is euthanized. Ask on the threads regarding rescue's. There is plenty of information to be had from lots of great people, so don't hesitate to ask.
Hurry! Your next bff might just be on one of these lists.
We are excited to begin providing services soon for all of your "whiskered" friends and family in New York City AND NOW MANHASSET!
We charge $10 for a 15 minute walk , $22 for 45 min.
$30-$60 for overnight boarding per night.
We are still working on our website, but meanwhile, please contact if you are interested in having dog walking services!
Please contact us. 808 397 7506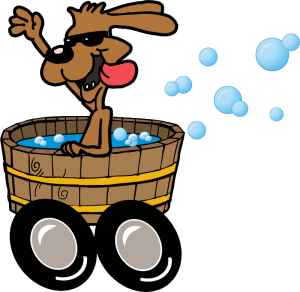 Mobile Pet Grooming…we come to you! Let us help provide the pet grooming services on Long Island that you need, and your pet desires. You want to look and feel great, and so do they!
Call us today.
Long Island mobile pet grooming.
afforable aquarium service fish tanks for saltwater and freshwater. years of professional experience.
quality water changes for healthy colorful fishtank no matter how dirty into a spotless eye
catching tank . For maintenance, installations or upgrading please call Bobby at (718)772-3381 . Weekends And maintenance service after 5pm are available at no charge
Call BOBBY: 718-772-3381 or email
Please consider fostering for Long Island Pit Stop Animal Rescue. We have amazing animals up for adoption and need help keeping them in homes while we find their forever homes. open your heart to one of our babies. We have females and males, great with all! See pics of some in need of foster homes! Call Sue 917-685-8422
AFFORDABLE VETERINARY IN HOME EUTHANASIA AND SERVICES FOR YOUR PET
I offer compassionate, stress free in home euthanasia and pain management for your pet when it comes time to say goodbye. Painless and less stress for your pet in the comfort of your home. Cremation services included. Also ear, eye an skin consults. Licensed Veterinarian.
Please call Dr.Chap at 631-205-8400
SE HABLA ESPANOL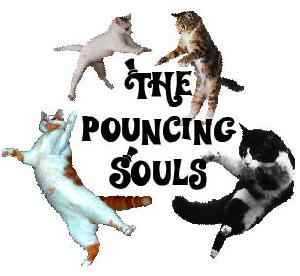 The Pouncing Souls team is a couple of cool cats, The Lachats! Coming from a long line of cat loving predecessors, we have loved cats our whole 9 lives. The ones we love and have loved as pets have always been rescues and strays.
On September 19 our family we will be walking in support of The Humane Society, doing our part to raise funding for the United States' largest and most effective animal protection organization. We will be walking to celebrate animals, support local and national programs that care for homeless pets, and to help make all cats lives "A Day at the Beach". Though cats might be our favorite, we want to help The HSUS in their efforts to create a humane and sustainable world for all animals.
Will you sponsor our team's participation in the walk?
Read more
I do pet sitting for your baby in my home while your away.
I have been a pet sitter for many years. All animals treated like family. I have 2 young boys 8 & 6, a 3yr old Puggle & 2 cats. We have a nice big fenced back yard for plenty of excersise. A/C in house while its still warm out. (We dont want to sweat why should they) .
***MUST BE UP TO DATE ON ALL REQUIRED VACCINES & FLEA PREVENTION***
LABOR DAY has past & summer has come to a close but dont forget ..holidays, vacations, business trips, family emergencys, Family College Weekend, ect..
**YOU WILL NOT SEE 5,6,8,10+ DOGS AT THE SAME TIME FOR THE SAFETY OF EVERYONE 2 LEGGED & 4 LEGGED!!**
Reserve your time before the holidays creep up.
Easy off & on LIE & SAG PKWY. Reasonble rates!
References upon request.
Misty call or text 631-332-1094 or email at FAMPETSIT@OPTONLINE.NET
Total Aquarium Services:
Fish Tank & Water Garden Design.. Installation & Maintenance.. Full Line Of Saltwater & Freshwater Fish.. Everything for your Aquarium. To discuss your aquatic needs.. Email us at: info@worldaquatic.com
We will take great care of your animal (dogs, cats, fish. rabbits, gerbils, etc.) while you're away. Feed the fish, walk the dog, whatever your needs.
Responsible, kind and reliable workers. References available upon request. Please call Wendy @ 917-517-2218.