September 12, 2010 by Editor · Comments Off on Redline Mobile Professional Deatiling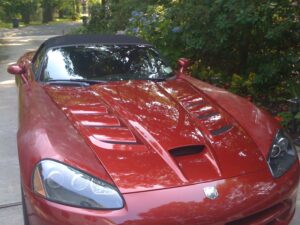 Redline Mobile Detailing
World Class Mobile Automotive Detailing
We detail all cars, from the basic economy sedan to the exotic super car. We use only the best products from europe. We start with a pre-rinse of the vehicle, than we shampoo and condition the body, wash it off, dry it, than use a cleaning wax to remove and contaminates that cant been seen or removed by washing alone, do a clay bar treatment, than use a super polish resin coat ,we use a scratch wax to remove any blemishes, than we use only the best european high definition finishing wax, than we clean uder the hood, clean the inside from the carpet to the AC vents, shampoo all the carpeting, clean and shine the interior, condition and protect the seats,we clean and shines the wheels and clean and shine the tires.
I DO NOT USE any products that are off the shelf at the local pepboys or walmart, i only use special professional grade products that you cannot find in any store we do excellent work and stand behind it, if we come and detail your car and lets say it rains, the next day if im free ill come back and rewash and dry your car and reapply what i did.
We have low prices and do an Amazing job!!
We Come to your house, or your work or you can bring it to us. whatever is easier.
We never use high powered buffers that can remove clear coat if not used properly.
We Do EVERYTHING BY HAND, thats what sets us apart from the others.
Call/Text Nick at 516-508-2438, leave a message if i dont answer, let me know what car you have and where you are located and i will give you a price quote.
WE BEAT ANY DETAILER OR CAR WASHES PRICE!!!!!
you can also email : redlinemobiledetailing@gmail.com