Walk Humane of Montauk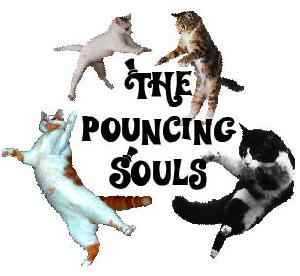 The Pouncing Souls team is a couple of cool cats, The Lachats! Coming from a long line of cat loving predecessors, we have loved cats our whole 9 lives. The ones we love and have loved as pets have always been rescues and strays.
On September 19 our family we will be walking in support of The Humane Society, doing our part to raise funding for the United States' largest and most effective animal protection organization. We will be walking to celebrate animals, support local and national programs that care for homeless pets, and to help make all cats lives "A Day at the Beach". Though cats might be our favorite, we want to help The HSUS in their efforts to create a humane and sustainable world for all animals.
Will you sponsor our team's participation in the walk?

How your donation helps
60 percent of Walk Humane of Montauk's net proceeds stay in the area to fund programs of the Animal Rescue Fund of the Hamptons (ARF) and Bideawee, Inc., such as spay/neuter, adoption, and feral cat rescue.
Remaining net proceeds support The Humane Society of the United States' efforts to protect animals nationwide, including programs to end dogfighting, promote spay/neuter and shelter adoptions, shut down puppy mills, and more.
Ways you can help:
Donate to my team as a whole. Click here : http://action.humanesociety.org/site/TR/Walk/WalkHumane/123258360?pg=team&fr_id=1070&team_id=2471
Join my team.
Any donation amount you can give, no matter how small, will be much appreciated by our whole family/Pouncing Souls team, and more importantly, all the animals that are cared for by The Humane Society.