Immediate Work
Huntington Station
HELP WANTED – CLERICAL OFFICE – HUNTINGTON STATION- IMMEDIATE – BUSY STONE FABRICATOR'S OFFICE, NEEDS AGGRESSIVE, MOTIVATED INDIVIDUAL. HEAVY PHONES, COMPUTER KNOWLEDGE, LIGHT BOOKKEEPING AND SALES. WILL TRAIN. SEND RESUME TO E-MAIL, marbcor@aol.com or CALL FOR AN APPOINTMENT. 631-549-8207
Advertising in New York City is a full service agency specializing in strategic positioning, branding and new product launches. Our services include both Online Marketing and Advertising and Printed Media.
Our ability to stream advertisements to over 100 web sites in the local area, as well as publish your service or company in our monthly printed publication will deliver you the exposure you need.
No one understands the dynamics of marketing in New York City as well as we do. As an advertiser, we can help you create, deliver and maintain a more competitive program. From day one, we work to fully understand your business as well as your performance goals, enabling us to design a marketing campaign to maximize your results.
Our approach is centered on four key areas:
Technology – next-generation solutions tailored to your marketing requirements
Team – well-informed, experienced account executives to monitor and deliver your campaign
Publishers – a diverse publishers network to ensure the best mix for your campaign
Promotions – creative and integrated, delivered at the right moment during your campaign to create strong awareness and adoption of your product or service
Advertising in New York City
Advertising in New York City does more than just develop programs that deliver results. We become an extension of your marketing team. Together, we discover what works for your individual company. It's truly a partnership, a collaboration that allows us to discover, create and evolve a marketing program that will deliver the kind of response your business demands.
Grabbing Market Share: Marketing in a Recession
During a recession, many companies react defensively: they tighten their belts and brace themselves for slower growth. It doesn't€™t have to be that way.
Recession is an opportunity to gain market share. Make your marketing budget work smarter to deliver more sales, instead of simply working harder.
advertisinginnewyorkcity.com
Premium Domain Names
Are you a business on Long Island that needs a website and looking for great Long Island domain names?
The best domain names are those that people can remember, because if your visitors can remember it, they are more likely to come back. Should you obtain a domain even before you are ready to use it? Even if you have to sit on that domain name for months before the project launches, register it, and get some kind of branding started by putting up a "coming soon" page. Not only does that eliminate the potential threat of cybersquatting, but it might give you a lead on the domain aging before the project launches.
Long Island domain names can build brand awareness, increase your search engine rankings and increase direct hits! You can even use your NYC domain name as a secondary website, casting a wider net online and driving traffic and qualified leads to your primary site. The most important decision for your business, or doing business in Long Island can be obtaining and setting up your Long Island website using a premier Long Island domain name.
Long Island Web Design and SEO Experts
Get your Long Island business a premium domain name to help you with your marketing efforts. Competition for domain names is higher than ever since the average price of domain names have decreased and each year millions more people get online for the first time! This virtual real estate is going fast, the longer you wait before buying your domain name, the more difficult it will be to make the changes later on down the line.
Visit Dnamez.com to view a list of all the domain names for sale.
Vacation Rentals in Playa Del Carmen
Are you looking for a vacation rental in Playa Del Carmen?
We have the perfect get away for you. This 3 BR Condo with private rooftop in a quiet area, north of Playa del Carmen in a gated community with access to a public beach. Enjoy your vacation in Playa del Carmen away from the hustle and bustle of the cosmopolitan city but still a short cap ride away from the famous 5th Avenue with all the shopping possibilities and the great restaurants and bars.
Read more
We are in need of a cashier for our independently owned pharmacy and retail store located in Port Washington, Long Island.The ideal candidate would have strong customer service skills and enjoy interacting with customers.
Primary responsibility would be to ring up customer purchases butalso to help them to find items in our store and make recommendations of additionalitems they might want or need. Morning shift and evening shift are available.
Part-time or full time hours can be accommodated.If you are interested in hearing more about the position, please call Judy at (561)308-9844.
(It is a 561# but opening is for Port Washington business.)
I am available to help you out in anyway possible. From fence installations to deck building to helping you clean a garage to helping you shop at Home Depot and get the right items for your project. I am fully lic. and ins. call me at. 646-296-6207…very reasonable rates.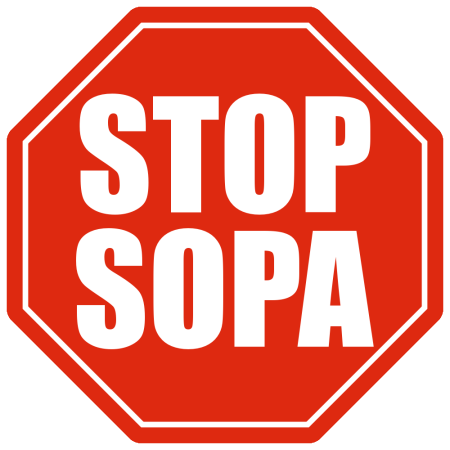 Join Google and millions of web loving people to stop congress, stop our government…hands off the web!!!
Members of Congress are trying to do the right thing by going after pirates and counterfeiters but SOPA and PIPA are the wrong way to do it.
1. SOPA and PIPA would censor the Web
The U.S. government could order the blocking of sites using methods similar to those employed by China. Among other things, search engines could be forced to delete entire websites from their search results. That's why 41 human rights organizations and 110 prominent law professors have expressed grave concerns about the bills.
2. SOPA and PIPA would be job-killers because they would create a new era of uncertainty for American business
Law-abiding U.S. internet companies would have to monitor everything users link to or upload or face the risk of time-consuming litigation. That's why AOL, EBay, Facebook, Google, LinkedIn, Mozilla, Twitter, Yahoo and Zynga wrote a letter to Congress saying these bills "pose a serious risk to our industry's continued track record of innovation and job-creation." It's also why 55 of America's most successful venture capitalists expressed concern that PIPA "would stifle investment in Internet services, throttle innovation, and hurt American competitiveness". More than 204 entrepreneurs told Congress that PIPA and SOPA would "hurt economic growth and chill innovation".
3. SOPA and PIPA wouldn't stop piracy
To make matters worse, SOPA and PIPA won't even work. The censorship regulations written into these bills won't shut down pirate sites. These sites will just change their addresses and continue their criminal activities, while law-abiding companies will suffer high penalties for breaches they can't possibly control.
There are effective ways to combat foreign "rogue" websites dedicated to copyright infringement and trademark counterfeiting, while preserving the innovation and dynamism that have made the Internet such an important driver of American economic growth and job creation. Congress should consider alternatives like the OPEN Act, which takes targeted and focused steps to cut off the money supply from foreign pirate sites without making US companies censor the Web.
The underhanded effort to fundamentally alter the internet under the guise of protecting the copyrights of Hollywood and its transnational "entertainment" corporations was delivered a distinct set-back a few days ago when Congress retreated on its full-steam ahead effort to ram SOPA down our throats.
Faced with massive outrage and a political backlash, the Obama administration threatened a veto of the SOPA legislation and in response Congress shelved it.
Equally important is the battle to defeat PIPA, the Protect IP Act, which will soon be up for a vote. Congress needs to be told it must reject this legislation as well.
Even though the shelving of SOPA appears to be a victory, we cannot trust the government to not reintroduce the bill after sprucing it up as a kinder and gentler effort to rob of us our ability to freely disseminate information and speak our minds on the internet without fear of the censor's truncheon crashing down. After all, in 2010 the government shut down 73,000 web sites under the cover of fighting copyright infringement.
We must continue to let our "representatives" in Congress know that in no uncertain terms will we accept any modification of the internet at the behest of large corporations and the globalists who intend by hook or by crook to neuter the only free communication medium left to the people.
Use the links below to contact Congress now and speak your mind:
Congress:
http://www.contactingthecongress.org/
http://writerep.house.gov/writerep/welcome.shtml
Senate:
http://www.senate.gov/general/contact_information/senators_cfm.cfm
STOP AMERICAN CENSORSHIP:
http://americancensorship.org/
Read the bills in full here:
SOPA (Stop Online Piracy Act):
http://www.govtrack.us/congress/bill.xpd?bill=h112-3261
PIPA (Protect IP Act):
http://www.govtrack.us/congress/bill.xpd?bill=s112-968
CONGRESS:
http://www.youtube.com/user/househub
SENATE:
http://www.youtube.com/user/senatehub
YOU are the resistance.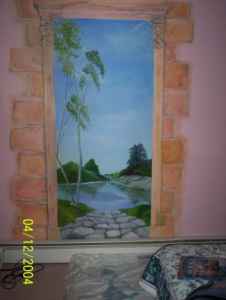 I am a mural artist on Long Island. I can do hand painted murals for any room in your home. No request is too big Please contact me and I will forward samples of my work to you
Liz Macchio
business number 631 672 5129
lmacchio@hotmail.com

Times are really tough today. People work day after day for a paycheck that barely pays the bills – that's if they're luck to be working at all.
Everyone is looking for ways to earn more cash.
We are offering a program so you can live life on your own terms and have money that you can count on.
The Green Smoke® Car Sticker Program is designed to make you money automatically and effortlessly.  It's the perfect solution for anyone looking for an easy part time job, second income, or a work from home opportunity that will generate residual income. 
Get Paid to Drive! Earn Cash
To take advantage of this great automatic income stream all you need to do is put a Green Smoke® sticker on your car. Drive around town – to work, to the supermarket, to the beach – and behind the scenes money is flowing into your bank account from all the commissions that you've earned. People will see your sticker and buy and you get all the credit.
People Love Our Products
There's a huge market for this product.  Just to give you an idea of what people say about it, check out this video of our wildly enthusiastic customers raving about our product.
How would you like to have each of these people as your own personal customers?
It will happen before you know it.
It's As Easy as 1-2-3 With Carads
Put the sticker on your car with your coupon code
Drive around
Earn CASH!!!
Customers will use your unique code offering them a 10% discount to order our products. We track your sales and at the end of the month we'll send you a fat check from all of the commissions that you've earned.
Help Others by Advertising Green Smoke®
People love Green Smoke® electronic cigarettes and our car sticker is designed to grab smokers' attention and motivate them to buy our products. They 'smoke' electric cigarettes as an alternative to traditional ones because it has no ash, tar, odor, or leave cigarette butts. You can smoke almost anywhere.
Your Customers…Forever
For every qualified sale that your car sticker makes we'll give you a 15% cut of the sale. Imagine creating 10…50…100 sales. That easily adds up to a lot of money really fast. You'll continue to receive a 15% commission on every product that customer buys from us. .
A Record of Success
Why are we doing this? To be completely honest we need people like you to promote our product, and we're more than willing to pay you handsomely for it.
Green Smoke® is the leading provider of electronic cigarettes, and since the founding of our company we've run an online affiliate program that's been very profitable for the thousands who have joined.
Now we're "taking it to the streets" with CarAds.us and relying on people like you to advertise our products to the smoking community.
Financial Independence
Everyone else works for money, now you'll have money work for you.
So how much does it cost to take advantage of this amazing program?
Just $49.99. But it's 50% off if you get referred by a friend or use our special discount code. Email jayden@carads.us to get the discount code to use when you sign up.  That's right. $24.99 covers the cost of the sticker and once you put it on your car, it's only a matter of time before you'll start receiving checks at the end of each month from Green Smoke®.
To sign up now for this exciting program and to leave behind your money worries behind, click here.
To learn more about the amazing program click here. www.carads.us
If you have any reservations with advertising a cigarette, just know that the Green Smoke® electronic cigarette is not a cigarette. It vaporizes a smoking solution into a fresh vapor and doesn't produce odors or ash. Smokers enjoy a rich cigarette taste without stinking up the room and non-smokers appreciate a cigarette without odor, ash, or butts.  Everyone wins.
Work from Home Dads Income Opportunity
WFHDADS has created a great income opportunity that can help you generate additional money or build a residual income that can allow you to focus solely on being a Work from Home Dads affiliate and enjoy the financial freedom an opportunity like this can afford you.
Our work from home income opportunity is really straight forward and gives you the ability to earn residual income on multiple streams of income. Your business starts with your very own Work from Home Dads website, preloaded with high paying residual income programs, paid advertisement streams and your site optimized for any pay per click program like google. We also help you get started in the best FREE affiliate programs as well as some of the hottest business opportunities currently available.
And on top of it all we pay you huge commissions on all the other Dad's you help out and recruit to our income opportunity.
Our residual income opportunity can be worked on at first in your spare time or you could decide to give it your all from day one. Either way your Work from Home Dad's web business will continue to generate you residual income on all sales or referrals generated through your website AND all the sales and refferals generated by anyone in your downline!
Our multi tier residual income opportunity is managed by affiliate experts 10Tier.com so you will have the ability to log into your business control panel at anytime and view all statistics about page views, clicks and conversions as well as all the other Work from Home Dad's that have signed up under you. As a Work from Home Dad affiliate your website will automatically be loaded with all the multi tier residual income opportunities that are managed by 10Tier.com but you are free to remove or add additional opportunities as you see fit. It is your business!
Work from Home Dad's income opportunity will provide you with many ways to earn and help other people. This is something you can feel good about while building a lucrative business at the same time.
To learn more please contact us today or if you are ready to join the team sign up here:

WFHDADS