Hello, Our boyscout troop is Having two holiday food Drives, troop 362
wants to help those in our community who are having hard times, put
food on their table's for the holidays.
The dates for our food drives are saturday nov.12th at walbaums in selden from
900am-300pm and the next food drive is at walbaums in east setauket on
Dec.10th from 900am-300pm.
Thank you from troop 362
Learn the latest in video editing in 1 day using Final Cut Pro from an experienced, advanced and patient teacher. Don't have FCP? Not a problem! I'll bring my equipment to you.
Rates available in six hour intervals for $200, and are non-negotiable. Will stay an additional 1-2 hours if for whatever reason you still don't feel you are comfortable with the software. This is your chance to learn the fundamentals of video editing in a single session.
Call Ryan at (516) 547-0842 or e-mail.
As I am teaching partly to subsidize my way through law school, I do ask that you value both of our time and only contact if you truly want to learn Final Cut Pro (not for a date or to beat around the bush)
Thank you for your time, and keep filming 🙂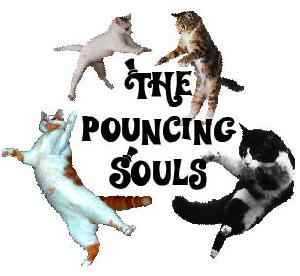 The Pouncing Souls team is a couple of cool cats, The Lachats! Coming from a long line of cat loving predecessors, we have loved cats our whole 9 lives. The ones we love and have loved as pets have always been rescues and strays.
On September 19 our family we will be walking in support of The Humane Society, doing our part to raise funding for the United States' largest and most effective animal protection organization. We will be walking to celebrate animals, support local and national programs that care for homeless pets, and to help make all cats lives "A Day at the Beach". Though cats might be our favorite, we want to help The HSUS in their efforts to create a humane and sustainable world for all animals.
Will you sponsor our team's participation in the walk?
Read more
301 North Delaware Avenue, North Massapequa
November 17th 6:30 -9:00
ALL ARE WELCOME!
Shop for all of you holiday gift and entertaining needs
VENDORS NEEDED
contact Robin 516-650-0034
GARAGE SALE: 6 Endicott Lane Commack NY….10 am to 3 pm….Sunday Sept. 12th.
Rain date Sept 18 Saturday. Same place. Same time.
_________________________
SATURDAY,SEPTEMBER 11TH 9AM-4PM
Priced to sell! Everything must go!
Computers, VCR/TV combo, stereo equipment, speakers,Children's toys, Clothing, Toy boxes,winter coats,household items, and much, much more!
WORTH THE TRIP
Location: 19 TREE TOP PATH NESCONSET, NY
______________________
garage sale 9/10 & 9/11 10am-3pm (387 roosevelt blvd, west hempstead)
– I am experienced and passionate towards elderly people, kind, caring.
I am a female willing to help you or a loved one in cooking, organizing medication doing laundry and light house cleaning, and grooming.
Iwould prefer a live in position live out is possible , i am exprienced in EXPERIENCED IN DEMENTIA , ALZHEIMER'S , MS , PARKINSON ETC., I AM AVAILABLE ASAP.
I am very responsible warm attentive and dedicated and will give a 100% to your elderly. 347-232-6395.
The Long Island Pennysaver has just launched its new website and is now part of the greater network of AdvertisinginNewYorkCity.com
New York City has enjoyed a trusted community partner called the Pennysaver. Each borough has many of their own, which they rely and take pride in, and the Long Island Pennysaver is proud to serve the Long Island communities! We are dedicated to quality service and providing you with the latest technology connecting online viewers with others in their community.
We are looking for those that are driven and would like to join a great company.