Electrician with over 40 years experience serving Nassau, Suffolk & Queens.
We specialize in:
Service upgrades
alterations
troubleshooting
boiler wiring
commercial & residential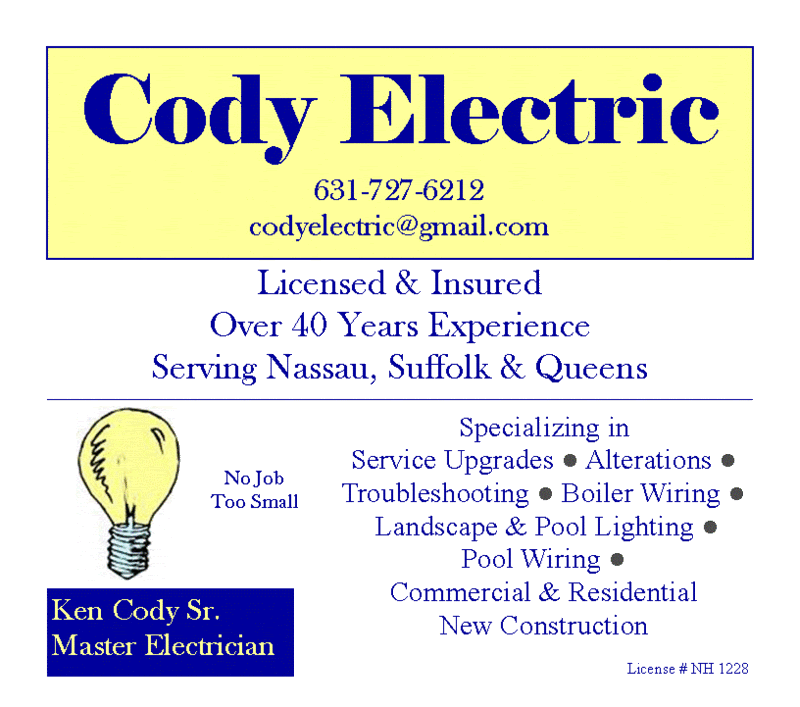 electric electrician electrical contractor light fan switch boiler wiring landscape lighting pool wiring new construction installation service upgrade commercial residential
Professional Painting and Wallpapering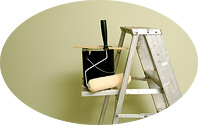 Interior/exterior.  Incomparable service and craftsmanship. Over 30 years experience.
"I love what I do and it shows". I take care of your house as though it was my own.
Many, many references and happy customers.
Call Tom at 516-286-7322.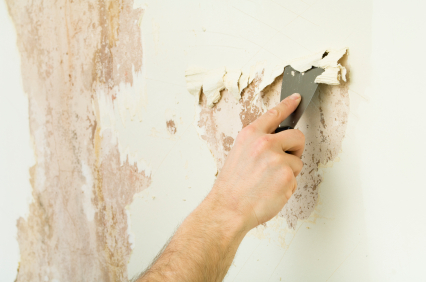 Green Science Perfecting Plant Peel
Beyond glycolic peels—the Perfecting Plant Peel gives you the instant exfoliation and radiance benefits of a 30% glycolic peel but without the associated irritation.
Call Sue 516-433-1517 for more info or to reserve your appointment now!
Over 20 years experience! NY State Licensed Aesthetics.
SPECIAL OFFER 30% DC
Mon, Tue, Sat 9am~6pm
Wed, Thur, Fri 9am~7pm
Sun 10am~5pm
107 Newbridge Rd. Hicksville NY 11801
TEL: 516-433-1517
I'm a jazz saxophone player looking to play with groups for jam sessions and/or gigs.
I've been playing for 14 years, mostly alto sax but also play tenor, soprano and the clarinet. I have recently graduated from Sydney Conservatorium of Music, Australia with a major in Jazz Performance, and have recently moved to NY.
Have own transport.
Decent reader, willing to play as a stand-in (one-off) or become a regular member of a group.
http://www.michaeljardine.com/
Michael Jardine has performed in 15 different countries, including the US, New Zealand, China and throughout Western Europe. Michael has performed at numerous festivals, including Espoo Jazz (Finland), Le Festival International de Jazz d Antibes Juan-les-Pins (France), Umbria Jazz (Italy), Montreux Meets Brienz (Switzerland) and IAJE (USA). Read more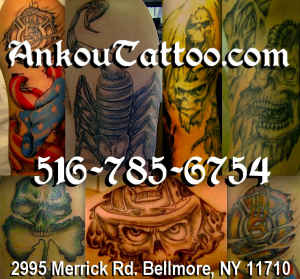 All Original Tattoo Artist:)
Portraits – Skulls – Tribal – Floral – Scenic – Patriotic – Aquatic – Radical – All Designs
Specializing in "Single Needle" Tattoo Work, Tattoo Repair, and Cover Ups
Open 10am to 10pm 7days!
Any Design You Could Imagine!!
2995 Merrick Rd.
Bellmore, NY 11710
516-785-6754
Make your Appointment by phone, and we'll send you AnkouTattoo.com Tattoo Bucks!
Save Money On Your Next Tattoo!
No Stencils-No Flash-All Original Freehand Drawn-Any Design
NYC Domain Names can increase traffic to your website and create a lasting brand for your business in New York City.
NYC Business Opportunity has partnered with 10Tier.com to offer businesses and affiliates a great NYC business Opportunity either by using these NYC domain names or buy reselling / referring others to use or buy these NYC domain names.
New York City domain names are premium names because when someone in New York City searches for a NYC service or product you are much more likely to place high in google then your competition!
New York City domain names are a great way to directly benefit from online searches and search engine traffic. You can greatly increase your search engine rankings now. Imagine what all that extra traffic will do for your bsuiness?
NYCbusinessopportunity.com has created a section on our website to list available NYC domain names for sale and to be rented which can instantly boost your business.
If you want to secure a NYC Niche domain name before someone else does please visit NYC Domain Names now.
hair salon/spa room for rent suitable for business/office-spa services,nail services-or related office business!
Reasonable and negotiable…..call (516) 739-2351 for additional info!!!!
LET ME HELP YOUR FIND YOUR DREAM HOME OR CONDO IN FLORIDA.  I AM A TRANSPLANTED LONG ISLANDER.  PRICES AT $50.000 AND UP.  I'LL SEND YOU A SAMPLE PROPERTY IF YOU EMAIL ME.  This is the time to buy. 
Prices are extremely low.
Coldwell Banker  Thomas.lee@floridamoves.com
THE HOTTEST LIMOS IN THE TRISTATE AREA Where everyone is a celebrity!
For the highest quality of luxury transportation at the best rates in the industry, look no further than nypartyrides.com! Serving the tri-state area and Long Island for over fifteen years, we have guaranteed that you feel like a celebrity from the moment you pick up the phone and book your limousine with us. We cater to any occasion, large or small, from sweet sixteen's to weddings to airport transportation. If you haven't yet experienced celebrity transportation, then look no further than nypartyrides! We promise that you'll love every moment!
email us at nypartyrides@yahoo.com check us out on the web at www.nypartyrides.com or call 516 784-8624 lowest prices guaranteed
Be sure to ask us about all of our money-saving options, including our Pick-up/Drop-off service!

Parts Counterman Hvy Eqpt $$ Top Pay
Detail oriented person needed for very busy parts dept.
Knowledge of industrial, truck, hvy eqpt and electrical products preferred.
F/T work w/ benefits:
Medical
Dental
401K
Life Insurance
Paid days off:
Vacation
Sick
Personal
For more information:
 

Call

 

: 516/944-3100
 

Fax

 

: 516/767-9200
 

Email

 

: resume@portwashingtonjobs.net