Professional Painting and Wallpapering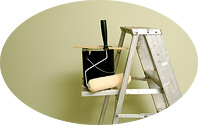 Interior/exterior.  Incomparable service and craftsmanship. Over 30 years experience.
"I love what I do and it shows". I take care of your house as though it was my own.
Many, many references and happy customers.
Call Tom at 516-286-7322.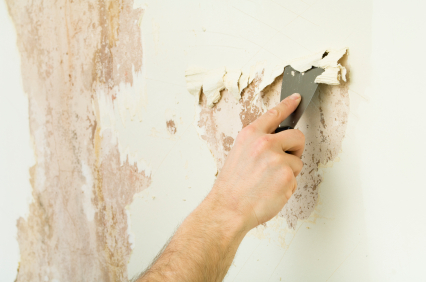 Green Science Perfecting Plant Peel
Beyond glycolic peels—the Perfecting Plant Peel gives you the instant exfoliation and radiance benefits of a 30% glycolic peel but without the associated irritation.
Call Sue 516-433-1517 for more info or to reserve your appointment now!
Over 20 years experience! NY State Licensed Aesthetics.
SPECIAL OFFER 30% DC
Mon, Tue, Sat 9am~6pm
Wed, Thur, Fri 9am~7pm
Sun 10am~5pm
107 Newbridge Rd. Hicksville NY 11801
TEL: 516-433-1517
To ensure the divorce process goes as smoothly as possible, it's always best to consult with a dedicated and knowledgeable family law and divorce attorney. This site was designed to make it as convenient as possible for you to contact the Badanes Law Office with any family law and divorce questions you may have. Please fill out our on-line form or give us a call: (631) 239-1702. Your family is too important not to talk to us.
—————-
Badanes Law Office
DivorceLawyer.li
4 Pebble Hill Drive
Northport, N.Y. 11768
(631) 239-1702
I'm a jazz saxophone player looking to play with groups for jam sessions and/or gigs.
I've been playing for 14 years, mostly alto sax but also play tenor, soprano and the clarinet. I have recently graduated from Sydney Conservatorium of Music, Australia with a major in Jazz Performance, and have recently moved to NY.
Have own transport.
Decent reader, willing to play as a stand-in (one-off) or become a regular member of a group.
http://www.michaeljardine.com/
Michael Jardine has performed in 15 different countries, including the US, New Zealand, China and throughout Western Europe. Michael has performed at numerous festivals, including Espoo Jazz (Finland), Le Festival International de Jazz d Antibes Juan-les-Pins (France), Umbria Jazz (Italy), Montreux Meets Brienz (Switzerland) and IAJE (USA). Read more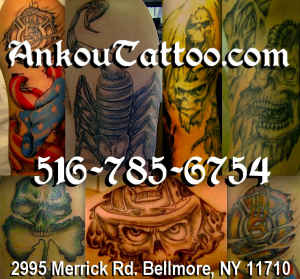 All Original Tattoo Artist:)
Portraits – Skulls – Tribal – Floral – Scenic – Patriotic – Aquatic – Radical – All Designs
Specializing in "Single Needle" Tattoo Work, Tattoo Repair, and Cover Ups
Open 10am to 10pm 7days!
Any Design You Could Imagine!!
2995 Merrick Rd.
Bellmore, NY 11710
516-785-6754
Make your Appointment by phone, and we'll send you AnkouTattoo.com Tattoo Bucks!
Save Money On Your Next Tattoo!
No Stencils-No Flash-All Original Freehand Drawn-Any Design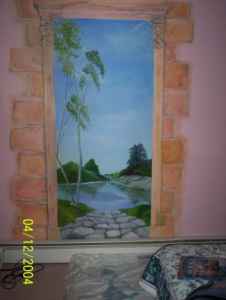 I am a mural artist on Long Island. I can do hand painted murals for any room in your home. No request is too big Please contact me and I will forward samples of my work to you
Liz Macchio
business number 631 672 5129
lmacchio@hotmail.com
Have you been dying to get central air but the expensive prices have kept you waiting ? Well your in luck because the fact is, cental air really doesn`t cost that much. Greedy companies charge top dollar because you`re paying for their skills, and the more they make, the less jobs they have to do in a year. Their mentality is less work, less headaches, less labor to pay out, and just as much revenue is coming in.
Here`s the difference between them and I…
I still use the same excellent manufactured parts as them, but I`m trying to build my business, so I make my money from volume, rather than a single job.
I`m willing to do things the old fashioned way. Hard work. Give me a call and I bet you`ll not only save alot of money with me, but you`ll be glad you used me.
Your happiness and satisfaction are my top priority. Call Fred 516-270-0763
Learn the latest in video editing in 1 day using Final Cut Pro from an experienced, advanced and patient teacher. Don't have FCP? Not a problem! I'll bring my equipment to you.
Rates available in six hour intervals for $200, and are non-negotiable. Will stay an additional 1-2 hours if for whatever reason you still don't feel you are comfortable with the software. This is your chance to learn the fundamentals of video editing in a single session.
Call Ryan at (516) 547-0842 or e-mail.
As I am teaching partly to subsidize my way through law school, I do ask that you value both of our time and only contact if you truly want to learn Final Cut Pro (not for a date or to beat around the bush)
Thank you for your time, and keep filming 🙂
Long island acupuncture and chinese herbal medicine clinic in Syosset
Recent News: Dr. Wang has recently given speeches about Traditional Chinese Medicine and Acupuncture at both Columbia and Harvard Universities (October 2006). Additionally, Dr. Wang has been granted permission to treat patients in several tri-state area hospitals – a rare honor for Traditional Chinese medical doctors.
Please go to www.acupuncturechineseherbs.com for more information about Dr. Wang.
Dr. Shaobai Wang, MD is a master acupuncturist from China. Dr. Wang is a NYS Licensed Acupuncture.
175 jericho turnpike #208
Syosset Nassau 11791
ph: 516-313-6223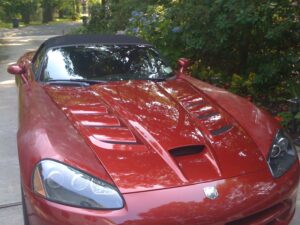 Redline Mobile Detailing
World Class Mobile Automotive Detailing
We detail all cars, from the basic economy sedan to the exotic super car. We use only the best products from europe. We start with a pre-rinse of the vehicle, than we shampoo and condition the body, wash it off, dry it, than use a cleaning wax to remove and contaminates that cant been seen or removed by washing alone, do a clay bar treatment, than use a super polish resin coat ,we use a scratch wax to remove any blemishes, than we use only the best european high definition finishing wax, than we clean uder the hood, clean the inside from the carpet to the AC vents, shampoo all the carpeting, clean and shine the interior, condition and protect the seats,we clean and shines the wheels and clean and shine the tires.
I DO NOT USE any products that are off the shelf at the local pepboys or walmart, i only use special professional grade products that you cannot find in any store we do excellent work and stand behind it, if we come and detail your car and lets say it rains, the next day if im free ill come back and rewash and dry your car and reapply what i did.
We have low prices and do an Amazing job!!
We Come to your house, or your work or you can bring it to us. whatever is easier.
We never use high powered buffers that can remove clear coat if not used properly.
We Do EVERYTHING BY HAND, thats what sets us apart from the others.
Call/Text Nick at 516-508-2438, leave a message if i dont answer, let me know what car you have and where you are located and i will give you a price quote.
WE BEAT ANY DETAILER OR CAR WASHES PRICE!!!!!
you can also email : redlinemobiledetailing@gmail.com