Long Island Outdoor Activities
Are you looking for things to do on Long Island; outdoor activities, group fun, hiking, kayaking? Venture Long Island is an active trip that focuses on enjoying active adventures on the beautiful lands and waters of Long Island for six days. Unlike other trips guests are in control of how much or how little you want to do as we have different options built in our tours to suit your needs.
At Venture Long Island it's all about the group fun. Together we will visit the beautiful lands and waters of Long Island and go on active adventures that are enjoyed by couples, families and groups of friends.
Read more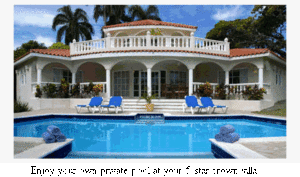 We are Platinum Members at this resort and would like to provide you the opportunity to stay at our slice of paradise. These are some of the best travel deals around. You can rent luxury 5 star crown villas, 3, 4, 5 or 6 bedroom, 2 bedroom penthouse, 1 bedroom apartment or junior suites. All at a great price!
This is an all-inclusive resort in Puerto Plata, Dominican Republic. You can have a private villa with a private swimming pool, breakfast personally prepared by a chef, and personal maid service. Many things to do on-site and near the resort (whale watching, fishing, snorkeling, snuba, sailing, horse back riding, jeep or monster truck tours, zip-lining and white water rafting). You can even go see the amber museum where they have prehistoric bugs trapped in sap like in the movie Jurassic Park. Go see the dolphin show at Ocean World Adventure Park and Casino – On us. This is a great value for a great price. Read more
Summer's here !! Enjoy the Long Island Waters..
Go out for Speedboat Ride
Boating Instruction and more.
USCG Licensed and insured
visit www.SouthShoreWaterLimo.com
for more info or call 516-361-7331 to make appointment
The Long Island Pennysaver has just launched its new website and is now part of the greater network of AdvertisinginNewYorkCity.com
New York City has enjoyed a trusted community partner called the Pennysaver. Each borough has many of their own, which they rely and take pride in, and the Long Island Pennysaver is proud to serve the Long Island communities! We are dedicated to quality service and providing you with the latest technology connecting online viewers with others in their community.
We are looking for those that are driven and would like to join a great company.